So Happy with Exterior Painting in Port Royal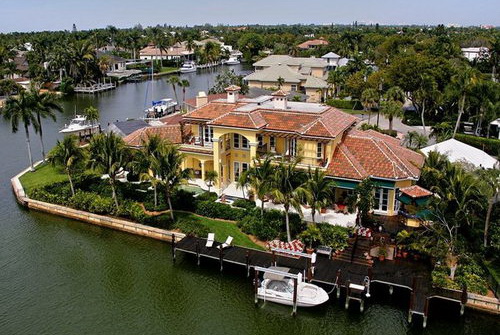 I've been living here in Port Royal for about six years now. Naturally when the home was first built, the exterior paint was fresh and new. Of course, I have the home and hard surfaces power washed annually however; the wonderful, Florida sun has been taking its toll on the home's paint. It just doesn't look fresh and perfectly clean anymore, although I know that it has been maintained properly. I needed to find a company for exterior painting in Port Royal quickly. It may sound odd but I am a maniac when it comes to making sure that my home in Port Royal is perfect.
Of course, I wanted to hire a company that was licensed and insured to do exterior painting in Port Royal. You would be amazed at the number of so-called painting contractors in Naples that really aren't professionals, nor are they licensed and insured. I would never do business with fly by night companies. Finally, I came upon Alex Quality Painting in Naples. I read all of these great blogs and decided to give him a call. I'm happy that I took the time to do the reading.
Alex Quality Painting in Naples came out and checked out my home. They understood my concerns about the fading painting, regardless of how minute it was. I explained all that I needed to be done and was provided with a written estimate for the exterior painting project. Since they were already here, I also asked them about power washing the driveway as my nephew had visited and his car leaded oil on it. They said that they could take care of that too. Indeed, I hired them right away.
I was away on vacation while they did the exterior painting in Port Royal. My husband said that was the best thing because I probably would have driven the crew nuts. I know I shouldn't hover over people while they are working but it's just something I can't help doing. Fortunately, my presence was completely unnecessary.
When I came home, I was amazed at how beautiful my home looked now. Don't get me wrong; the house looked great before but the new color made it more striking. It brought out the beautiful architectural details of my home. Yes, the oil stains came out of my driveway as well. I was very happy with Alex Quality Painting and would recommend them to anyone needing exterior painting in Port Royal.
Posted in Blog