Interior Painting Contractors in Fort Myers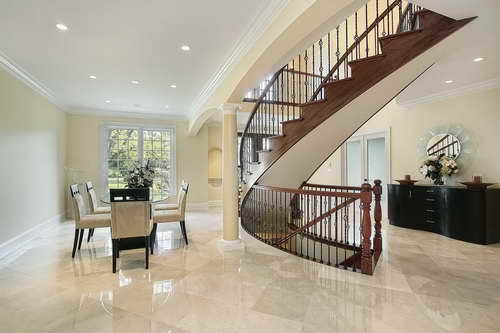 There are many interesting and historic places in Fort Myers such as the "Historic Downtown" which is home to Thomas Edison's and Henry Ford's summer homes which you can tour. Edison Mall is a great place for shopping with many notable clothing brands being located inside the mall and other stores totaling to around 130 stores located inside the Edison Mall. Fort Myers is also home to the Imaginarium Science Center which has many interesting exhibits like a fossil exhibit, aquariums, and features native and non-native animals.
Commercial Painting Contractors in Fort Myers
Alex Quality Painting provides commercial painting contractors in Fort Myers. They'll make sure that your new coat of paint is even and clean. Whether it's an office building, store, studio, or any other type of commercial building Alex Quality Painting will make sure that you love your new coat of paint and that it feels fresh and bright. Alex Quality Painting will also make sure that your project is completed as fast as possible so that you don't have to worry about any scheduling problems that may arise. You can count on Alex Quality Painting to deliver high quality services.
Residential Painting Contractors in Fort Myers
Alex Quality Painting is well known for providing high quality services in Fort Myers and its surrounding areas. They will always make sure that you're pleased with the services that they provided and that they deliver the highest quality services they can. They'll work quickly and meticulously to make sure that you don't have any problems with your schedule. Alex Quality Painting also has great customer service, they'll answer any of the questions you might have about their services like an estimated cost, timeframe, and how they'll go about delivering their services.
Apartment Painting Services in Fort Myers
Call Alex Quality Painting at 239-825-6001 for any and all of your interior painting needs. Alex Quality Painting also provides additional services like kitchen cabinets painting, waterproofing, and paver sealing in additional locations like Naples, Marco Island, and Bonita Springs.
Posted in Services