Commercial Painting in Naples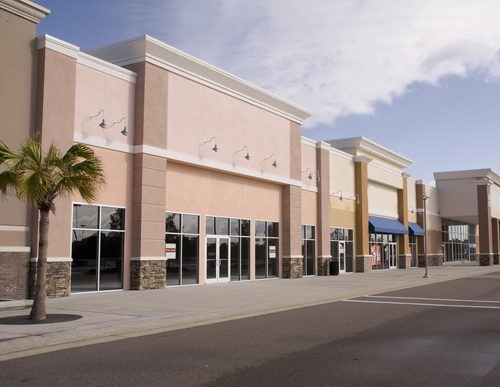 Most homeowners are fearful when Collier County Code Enforcement comes rolling down the road in the direction of their homes, but that fear is tripled when they come in the vicinity of a commercial property owner's building. Those guys do not play, and they take finding the smallest code infractions seriously. If there is one speck of peeling paint on a three story office building they will surely be able to point it out, and force the commercial property owner to do the proper repair. It's amazing how they find minute imperfections. One has to truly wonder if their personal homes are maintained in absolutely perfect condition, with perfectly manicured grass and sparkling clean paint. It's doubtful they are, but they do have to do their jobs, and they won't fine themselves. Should Code Enforcement point out a paint problem, you will need to contact a company licensed to do commercial painting in Naples. You'll be slapped with a huge fine if you hire an unlicensed person to do the painting. Alex Quality Painting is licensed and insured to perform interior and exterior commercial painting in Naples and throughout Collier County.
Professional Naples Commercial Painting
It's really important that you keep your commercial property looking clean and inviting. Clients, customers, and anyone visiting the property in Naples expects that it will be kept in neat and tiny condition. Think about the curb appear when people drive up to patronize a business that is located within the building. People will pass by shabby buildings to find a better place to go. It's best to hire a professional company for commercial painting in Naples to keep your property looking sharp. Alex Quality Painting will ensure that your commercial building looks pristine after providing commercial painting in Naples for your property.
Complete Commercial Painting in Naples
Rather than having to find different companies that provide either interior commercial painting in Naples or exterior commercial painting in Naples, it's easier to find a painting contractor that is capable of providing both services. It makes much more sense to have one painting contractor who can fulfill all of your commercial painting needs. Alex Quality Painting can handle all types of commercial painting in Naples, regardless of the scope of the project.
Full Service Commercial Painting in SW FL
Alex Quality Painting offers professional commercial painting in Naples, Port Royal, Marco Island, Bonita Springs, and Fort Myers. Whether you need commercial interior painting or exterior painting, Alex Quality Painting does it all. Call 239-825-6001 to speak to a painting professional about commercial painting in Naples.
Posted in Locations