Commercial Paver Sealing in Fort Myers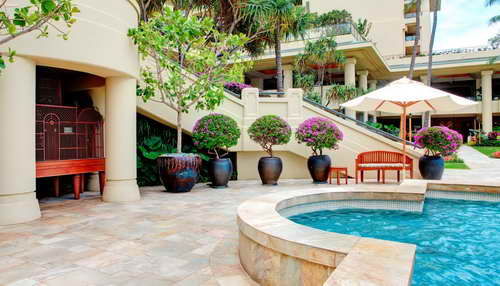 It seems that more and more Fort Myers commercial property owners are realizing that investing in pavers for their properties is a very good idea. In all honesty, paver driveways and entryways to the property make the whole place look much more inviting. Believe it or not; pavers can really increase the resale of any property however; it is a real boost for the property value, as well as the amount of money the building or suites can be rented for monthly. Pavers are a win-win investment for Fort Myers commercial property owners. After having the pavers installed, it is imperative that a professional commercial paver sealing company seal the pavers. This will help to reduce the wear and tear on them, and help to prevent them from deteriorating thus; protecting the investment you are making. Alex Quality Painting Contractor LLC has highly professional commercial paver sealing specialists to provide paver sealing services for your Fort Myers commercial property.
Naples Commercial Paver Sealing Contractor
Many commercial properties in Naples have beautiful pavers installed on the properties to make them more aesthetically pleasing to potential tenants. When installed in common areas of gated communities the prices of homes seem to soar through the roof. This makes the developers see higher profits upon selling the homes in the Naples community. Because having pavers installed can be quite an expense, it is essential that the pavers be sealed appropriately. This will help to preserve the integrity and looks of the pavers. Sealing must be done by a professional or all of the effort to beautify the commercial property could be for naught. The expert commercial paver sealing contractors at Alex Quality Painting Contractor LLC will provide you with a professional paver sealing job for your Naples commercial property.
Professional Commercial Paver Sealing in Bonita Springs
Pavers could truly be beneficial for the commercial property owner in Bonita Springs. There are even high end used car dealers in the area who realize that their businesses look more professional with paver parking lots for the used cars. This does help to attract customers to their Bonita Springs car lots however; the pavers must be professionally sealed or they would be trashed in no time flat. By sealing the pavers, it helps to prevent degradation and reduces the possibility of stains and color loss. Alex Quality Painting Contractor LLC has expert commercial paver sealing specialists who will seal the pavers at your Bonita Springs commercial property.
Complete Commercial Paver Sealing
Whether you live in Naples, Marco Island, Bonita Springs or Fort Myers, the professionals at Alex Quality Painting Contractor LLC will effectively perform their paver sealing services at your commercial property. With a stellar reputation in the SWFL area, you will not be disappointed. Call 239-825-6001 for Alex Quality Painting Contractor LLC's commercial paver sealing services.
Posted in Locations