Exterior Painting Contractors in Naples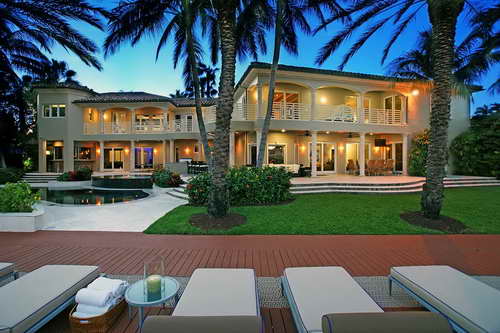 Naples is a great and beautiful city that's filled with many great opportunities to experience high quality dining, high end shopping, and to experience some calming boating and fishing locations such as Gordon River which offers calming waters and many other opportunities to get some fresh air and experience some of Florida's wildlife with some paths following the river which are open to bikes and kayaking opportunities. Gumbo Limbo, Fernandez the Bull, and Celebration Food Truck Park which are local favorites and offer diverse and high quality cuisine. Naples Beach is always a great place to visit because of the calm blue waters.
Exterior Painting Services in Collier County
Alex Quality Painting provides high quality exterior painting services in Collier County. They'll make sure that they apply the paint properly and evenly so as to make your house look fresh and clean. Your building's paint job will look terrific and it'll look as good as when it had its original paint applied to it. Alex Quality Painting will paint any building from a store front, an office building, or a home and they'll always make sure that the paint is applied properly and evenly and that your building will look great and clean.
Residential Exterior Painting in Naples
Alex Quality Painting is well known in many assorted areas including Naples for their numerous high quality services such as residential painting services, paver sealing, and power washing. They'll always make sure that they provide you with the highest quality services you could ask for and that you'll always be happy with the services they have provided. Alex Quality Services also provides high quality customer services where they'll answer any and all questions about their services, such as an estimated time frame, price, and how they'll go about providing their services so that you'll know everything you need and want to know. They'll always try their hardest to give you the highest quality services they can so that you may consider them again in the future.
Commercial Exterior Painting in Naples
Call Alex Quality Painting at 239-825-6001 for all of your exterior painting needs anywhere in Naples, Marco Island, and Fort Myers. Alex Quality Painting also provides interior painting services, kitchen cabinets painting, and waterproofing.
Posted in Services