Commercial Painting Services in Naples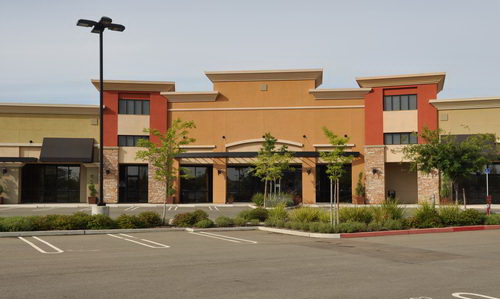 It is of the utmost importance for commercial property owners in Naples to keep their buildings in tiptop condition. Anyone who lives or works in Naples knows that the Collier County code enforcement officers can be brutal however; they are even tougher on those who own commercial properties. The slightest bit of peeling paint or uneven pavers can quickly result in a warning. That warning can swiftly turn into a citation, if the problem isn't taken care of in the amount of time allotted by the officer. When there is an exterior painting issue with code enforcement, it's so much easier and less stressful to contact a company that performs commercial painting in Naples than deal with hefty fines. Only a professional contractor with expertise in commercial painting should take on the job of handling painting services in a business location. Alex Quality Painting provides the highest quality commercial painting Naples has to offer property owners.
Fort Myers Commercial Painting Contractors
Keeping up the appearance of a Fort Myers commercial property is quite beneficial to the property owner. Logically thinking, businesses are much more apt to sign and maintain leases in buildings that are meticulously kept up. Nobody wants to have their business or professional office in a commercial building that looks dull, dingy, shabby and unkempt. It's in the owner's best interest to keep his or her building looking clean and appealing. This tends to bring more reliable tenants which in turn, equates to more reliable income for the Fort Myers commercial property owner. A professional company licensed to perform commercial painting in Fort Myers can help you to ensure the building is attractive to current and potential lessees. Alex Quality Painting is licensed and insured, and is permitted to provide Fort Myers commercial painting services.
Professional Commercial Painting in Bonita Springs
The people who patronize businesses in Bonita Springs expect to see buildings that are attractive, as well as safe. It is certainly a good idea for commercial property owners to ensure their properties are appealing to the people frequenting their lessee's businesses. This helps to make sure that the regular customers, clients or patients continue to patronize those conducting business inside of the commercial property. A company providing Bonita Springs commercial painting services can be the property owner's ace in the hole. The professional, commercial painting contractors at Alex Quality Painting will make your commercial property sparkle.
Naples Commercial Painting Contractors
Alex Quality Painting provides commercial property owners with the highest quality commercial painting in Naples, Fort Myers, Bonita Springs and Port Royal. They have a stellar reputation for customer satisfaction. Call 239-348-2202 to request an appointment for a commercial painting estimate from Alex Quality Painting.
Posted in Services