Naples Kitchen Cabinet Painting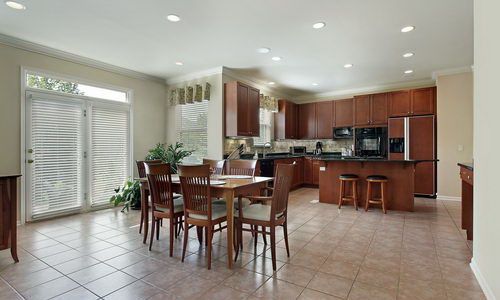 Many residential properties in Naples were built during major upswing in people relocating to the area and were in need of homes to purchase. These homes are now over 10 years old and starting to show signs of their age, aesthetically speaking. More and more homeowners in Naples are looking to make upgrades to their kitchens. Unfortunately, many of them simply can't afford to purchase new kitchen cabinets and pay a professional to install them. Let's face it; the average Naples homeowner would probably botch the job if they tried to perform the install themselves. For this reason, a lot of people are opting to hire a kitchen cabinet painting company to help them update the look of their existing kitchen cabinets. This is a cost-effective way to make your kitchen look fresh again, while still having money in your bank account. Alex Quality Painting offers professional kitchen cabinet painting in Naples and the surrounding areas.
Kitchen Cabinet Painting in Bonita Springs
With the rise of property values in Bonita Springs, there seems to be a major increase in the number of homes that are being put on the market for sale. People want to get as much equity out of their homes before downsizing or moving out of the area. This makes perfect sense however; since so many homes are available, the competition for buyers is quite fierce. It's important to make your home look better than the rest of the properties, but that could prove to be expensive. You should consider kitchen cabinet painting in Bonita Springs, as opposed to buying new cabinets. This will make the kitchen look like it has been updated, without the expense of remodeling. Alex Quality Painting provides high quality kitchen cabinet painting in Bonita Springs.
Fort Myers Kitchen Cabinet Painting Contractor
A lot of first time homebuyers have found that purchasing a Fort Myers home in need of updating can get them more bang for their buck. It makes perfect sense for those who are on a strict budget, as they can update as they are financially able to do so. One way to upgrade your kitchen on a budget is to hire a contractor for kitchen cabinet painting in Fort Myers. Sure, it's not the same as replacing the cabinets, but the cost difference is astounding. Honestly, kitchen cabinet painting can make the cabinets look awesome. Alex Quality Painting is the premiere provider of kitchen cabinet painting in Fort Myers.
Complete Kitchen Cabinet Painting
Alex Quality Painting offers affordable kitchen cabinet painting in Naples, Bonita Springs, Fort Myers and Port Royal. With professional painters and state of the art equipment, your kitchen cabinets will look beautiful, and give a whole new look to your kitchen. Call 239-348-2202 to contact Alex Quality Painting about kitchen cabinet painting in your home.
Posted in Services