Patio Paver Sealing in Naples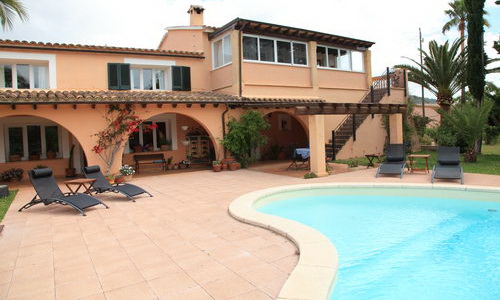 So many homeowners in Naples are starting to consider the benefits of having patio pavers installed as a hardscape to their homes. It makes for a cleaner home, less yardwork and best of all, significantly increases the value of your property. While many people try to cut corners installing the patio pavers, you should never eliminate patio paver sealing for your Naples home. Without patio paver sealing, the integrity of the hardscape can quickly be jeopardized. You see, the sand that goes between the pavers will be easily washed away during the rainy season. This causes the pavers to separate and move. Patio paver sealing actually makes the sand into a joint stabilizer, as it gets hard similar to mortar. Patio paver sealing in Naples can protect your investment in the hardscape, and make it last longer. Alex Quality Painting provides professional patio paver sealing in Naples and the surrounding areas.
Port Royal Patio Paver Sealing Services
The beauty of having a patio paver hardscape is that it reduces the amount of dirt and debris brought into the Port Royal home by the residents and guests. Dirt dragged into the home can be problematic, especially if it happens on the housekeeper's day off or during a big event. Patio Paver sealing can drastically reduce the amount of dirt that gets tracked into the home. It is important to understand that patio paver sealing in Port Royal is not a onetime thing. It must be resealed regularly. Generally, patio paver sealing should be done every 3 years, or when you notice a problem. The professionals at Alex Quality Painting offer the finest patio paver sealing in Port Royal.
Reliable Patio Paver Sealing in Fort Myers
Another benefit of having a patio paver hardscape is that there will be less weeds growing that you or your landscaper will have to deal with. Unfortunately, the weeds will grow through the sand if proper patio paver sealing has not been done on your Fort Myers property. When weeds grow through a hardscape that has been sealed, it means that it is time to contact a company for patio paver sealing in Fort Myers again. Around every three years, the patio pavers will need to be resealed professionally. Alex Quality Painting is the "go to" patio paver sealing companies in Fort Myers.
Complete Patio Paver Sealing
Alex Quality Painting is one of the premiere companies for patio paver sealing in Naples, Fort Myers, Port Royal and Bonita Springs. They also provide a host of contracting services, such as residential painting, commercial painting, kitchen cabinet painting, restoration and renovation services. Call 239-348-2202 for more information about patio paver sealing from Alex Quality Painting.
Posted in Services