Professional Interior Painting in Naples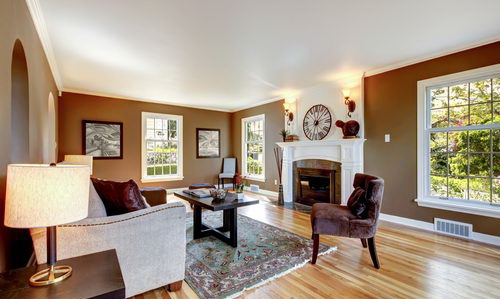 While keeping the outside of a Naples home neat and tidy is important, it is equally important to maintain the inside of a home as well. Even the highest quality paint can fade over time, especially if the room receives a significant amount of sunlight. Let's face it! Most homes in Naples get a lot of sun; that is unless the draperies are drawn during all daylight hours. Very few people in the area want to live in that type of a cave-like situation therefore; Naples homeowners simply must deal with regular interior painting. In all honesty, a fresh coat of paint on the ceilings and walls gives the home an overall cleaner and fresher appearance. This always make the home look well-kempt, and properly cared for. Many people get an absolute good feeling after having interior painting services performed at their Naples homes. Alex Quality Painting provides exceptional interior painting in Naples and the outlying areas.
Bonita Springs Interior Painting
With the holidays rapidly approaching, many homeowners in Bonita Springs are gearing up for celebrations with friends and family. There is no time like the present to take a serious look at the ceilings, walls and trim in your home. If the paint is looking dull and dingy, you might want to consider hiring a company for interior painting in Bonita Springs. Quality interior painting services will surely help you present your home in its best light for the holiday season. Honestly, everyone wants their friends and family members to be impressed with the beauty of their homes during get-togethers. The interior painting contractors at Alex Quality Painting are experienced professionals who perform a host of residential painting services in Bonita Springs.
Quality Interior Painting in Port Royal
It's very important to many Port Royal homeowners that their homes are kept in picture perfect condition. Everything seems to be kept meticulously clean however; no matter what a person does, regular interior painting is a must for keeping the home fresh. Finding the right company for interior painting in Port Royal can be time consuming, and a real nightmare. There are quite a few painting companies that will gladly accept a job on a high end property however; few have the expertise to get the painting job done properly, and to the Port Royal homeowners' satisfaction. Alex Quality Painting offers the highest quality interior painting contractors in Port Royal.
Complete Interior Painting Services
Alex Quality Painting has a stellar reputation for their interior painting services in Naples, Fort Myers, Port Royal and Bonita Springs. The professional painting contractors strive to please each and every customer. Call 239-348-2202 to schedule an estimate for interior painting in Naples, Fort Myers, Port Royal and Bonita Springs.
Posted in Services