Reliable Restoration in Naples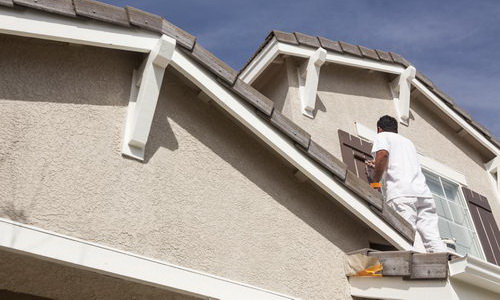 Although Naples seems to be a tiny bit of paradise on earth, bad things can happen. This is especially true during the rainy season when hurricanes and tropical storms can truly do great damage in the SW Florida area. Even a tropical storm that supposedly shouldn't have been a big deal, like Tropical Storm Faye caused many people great damage from flooding to their Naples homes. Those without flood insurance were devastated because they had little to no help to recover the cost for Naples restoration costs. Of course, FEMA helped a bit but not to the extent that a homeowner could be put back to where they were before the storm. Having a reliable residential Naples restoration contractor who can provide you with estimates for the insurance company or FEMA. This will relieve a lot of headaches for you. Alex Quality Painting offers top of the line services for water damage restoration in Naples.
Complete Fort Myers Restoration
Every Fort Myers homeowner has experienced a leaky pipe or two in the time that they've been property owners. It's almost something that is to be expected. Unfortunately, although everyone knows this can and will happen, no one is really prepared for it. Who expects to wake up to water pouring out from under the sink? Honestly, nobody does. It does happen quite frequently in Fort Myers. Most insurance companies will not release a damage claim check without having the knowledge that a professional company will do the restoration in your Fort Myers home. Alex Quality Painting provides complete restoration services in Fort Myers and all of the surrounding communities.
Port Royal Home Restoration
When damage occurs inside of a Port Royal home, it is of the utmost importance to get restoration services performed as soon as the company is able to start working. When it comes to water damage, the damage needs to be remediated quickly. Think about it! Water resting in a SW Florida home is a tried and true recipe for mold and mildew growth. Once mold gets into a home, it just grows and grows and grows. This can lead to serious breathing and health issues for those in the Port Royal residence. Restoration services in Port Royal should commence immediately following the water or flooding issue. Ales Quality Painting is licensed and insured to perform restoration in Port Royal, and all of Lee and Collier County.
Professional Restoration Services in SW Florida
Alex Quality Painting is the premiere provider of complete home restoration in Naples, Fort Myers, Port Royal and Bonita Springs. They also provide licensed and insured residential painting, commercial painting, waterproofing, and patio paver sealing services in the area. Call 239-348-2202 for immediate help from the professionals at Alex Quality Painting.
Posted in Services